Paphiopedilum Mercatelli (stonei 'Los Osos' x lowii)
5th June 2021
Bulbophyllum biflorum 'Elite's 1st'
14th June 2021
Paphiopedilum Little Trouble x sib ('Curve Kingdom' x 'High Class') OIT0076
£28.25 – £42.25
Paphiopedilum Little Trouble x sib ('Curve Kingdom' x 'High Class') OIT0076
Paphiopedilum Little Trouble is Paph. barbigerum x Paph. charlesworthii.
A really nice miniature orchid!
PLEASE NOTE: Since this is a Seedling Population (not a Mericlone which produces exact duplicates), the picture is for illustration purposes only. No two plants will be the same from this cross, and they will flower in a range of possibilities coming from the two parents.
Description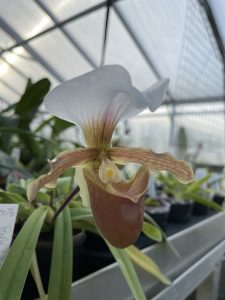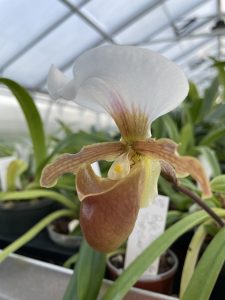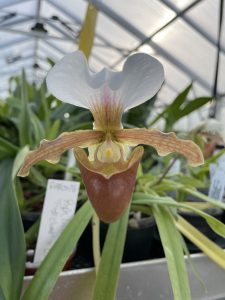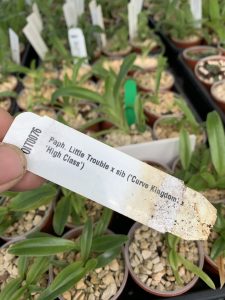 Additional information
| | |
| --- | --- |
| size | Seedling, Small, Near Flowering Size, Flowering Size, Large Multiple Growths |